How Does Solar Energy Work?
Discover More About Renewable Energy
Renewable energy means that energy is being drawn from a source that is naturally replenished. Solar energy is one of the most common forms of this type of power, as it draws energy from the sun.
When the sun shines on solar panels, that energy is absorbed and causes electrical charges and energy to flow. The energy is converted into electricity, which is then sent to an inverter that turns it into power your home or business can use.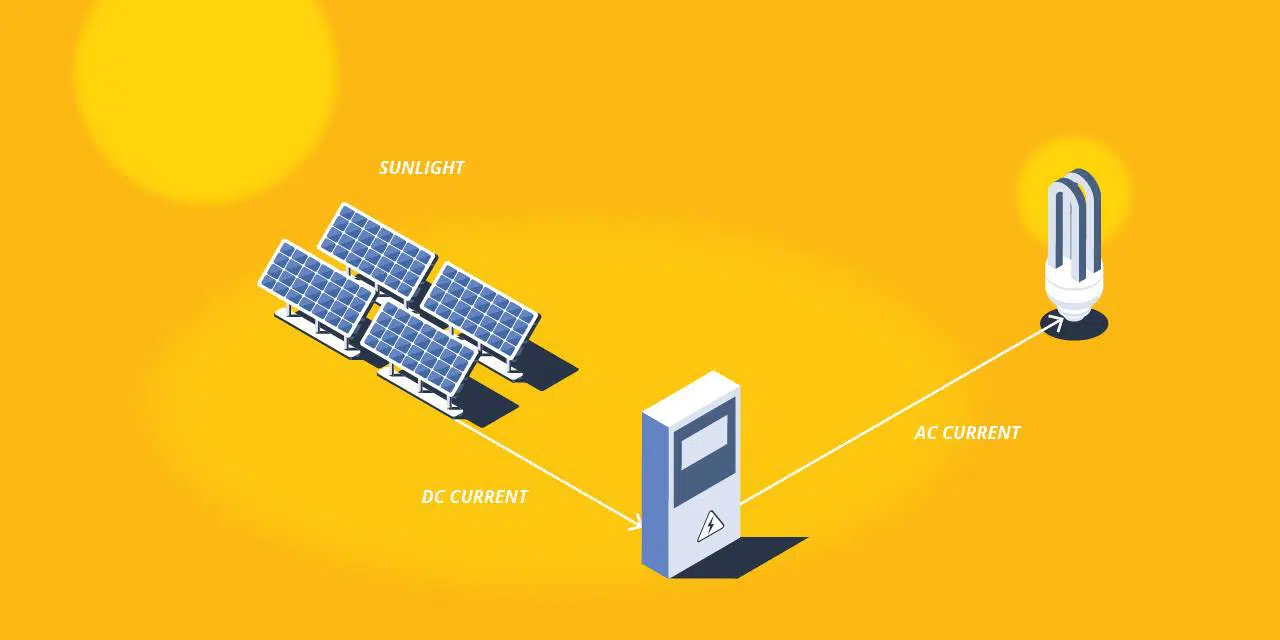 Which Solar Energy System Is Right For Me?
There are a variety of solar energy systems available to homeowners and businesses. Finding the right fit for you will depend on a variety of factors.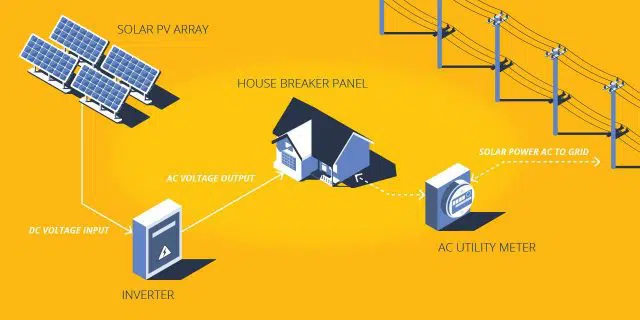 Grid-Tied Solar System
If you are considering a standard grid-tied solar energy system, there are two main components: the solar panels and the inverter.
The solar panels collect the sunlight and the inverter is responsible for converting that raw power into electricity you can easily use in your home or business.
Grid-tied solar energy systems with a battery backup are also an option, which can be convenient in the event of a power outage.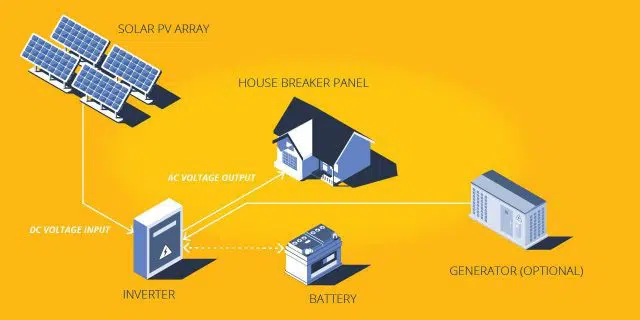 Off-Grid Solar System
If you are considering an off-grid solar energy system, there are typically four components: solar panels, a charge controller, an inverter, and batteries.
The solar panels collect the sunlight the same way a grid-tied system does while the charge controller manages the flow of energy to the batteries after the inverter converts the power into usable electricity.
Customized Solar Solutions
When our solar energy experts work with you to create the best solution for your needs, we focus on:
Your home or business' power needs
If a rooftop solar array is the best choice for your property
Available financial incentives and options in your local area
Visit our FAQ page for more information about going solar, or give us a call to get started!
Professional people, low profile panels, they handle everything from acquiring permit to contacting electric company.
Chris K. — Facebook
Need More?
Additional Information