Grid-Tied With Battery Backup
Ideal For Emergency Backup Power
If you're considering switching to a solar energy system, there are typically two options to choose from: a grid-tied solar system and an off-grid solar system. There is also a third option, which is a variation of the standard grid-tied system: a grid-tied solar system with a battery backup.
How A Grid-Tied Solar System With Battery Backup Works
The main difference between a standard grid-tied solar system and one with a battery backup is that you'll have the convenience of backup power during an outage.
A grid-tied system with a battery backup is a more complex option, due to the solar system providing both regular energy to power your home and storing energy for use in the event of a power outage.
This system isn't quite as cost-effective as a grid-tied system without a battery backup. But it is still a reliable renewable energy solution that allows you to access power from the grid as needed.
All grid-tied solar systems typically use net metering, which allows the energy your solar system generates to help offset the electricity you access from your local power grid.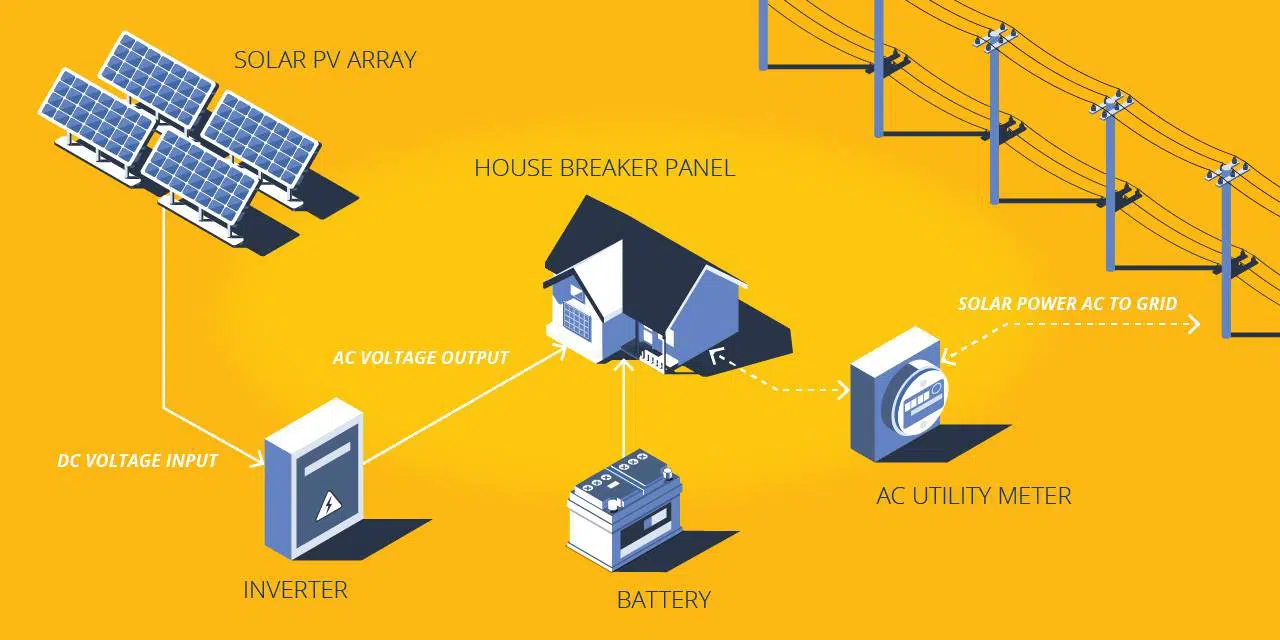 Benefits Of Grid-Tied Solar Systems With A Battery Backup
Grid-tied solar power systems can be an ideal solution for those who either don't have the space or finances available to install solar energy equipment large enough to completely provide the energy necessary to run their home or business.
A grid-tied solar system with a battery backup (also known as a hybrid solar system) also provides home battery storage you can use during power outages.
These systems can cost more to install than a typical grid-tied solar system due to the additional expense of a battery bank. However, the added benefit of accessible power during an outage makes these systems worth considering.
Financial Incentives Available
There are a variety of incentives available for both residential and commercial/agricultural solar energy customers. These include grants available to small businesses and agricultural producers, a tax credit for all solar installations, lower utility costs, and more!
Grid-Tied Solar Products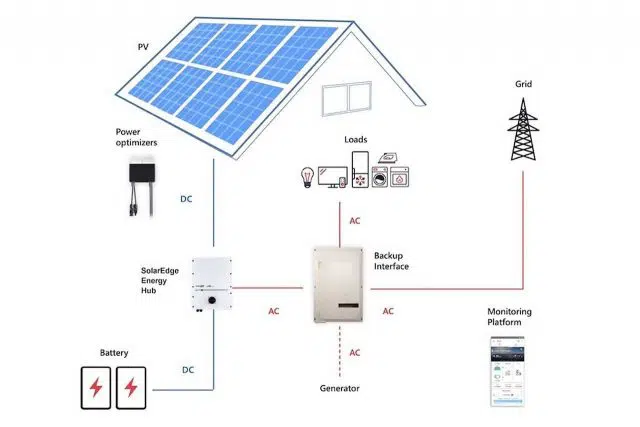 SolarEdge Platform
The SolarEdge platform is a revolutionary way of maximizing the sun's power by using SolarEdge Power Boxes. These optimizers can be paired with any solar panel and strung to ETL-listed SolarEdge inverters.
If you are looking into solar this is the place to go.
Jeffery G. — Facebook
Need More?
Additional Information