Commercial & Agricultural Solar Solutions
Powering Your Business & Agriculture Needs
As a business owner, you know that your utility bill can be one of your biggest expenses. Imagine if you could cut your costs and reduce your business' carbon footprint at the same time!
Deciding to switch to solar energy for your business can also increase your commercial property value. There are also a variety of incentives, including USDA Grants and Federal Tax Credits, available to businesses that purchase solar energy systems.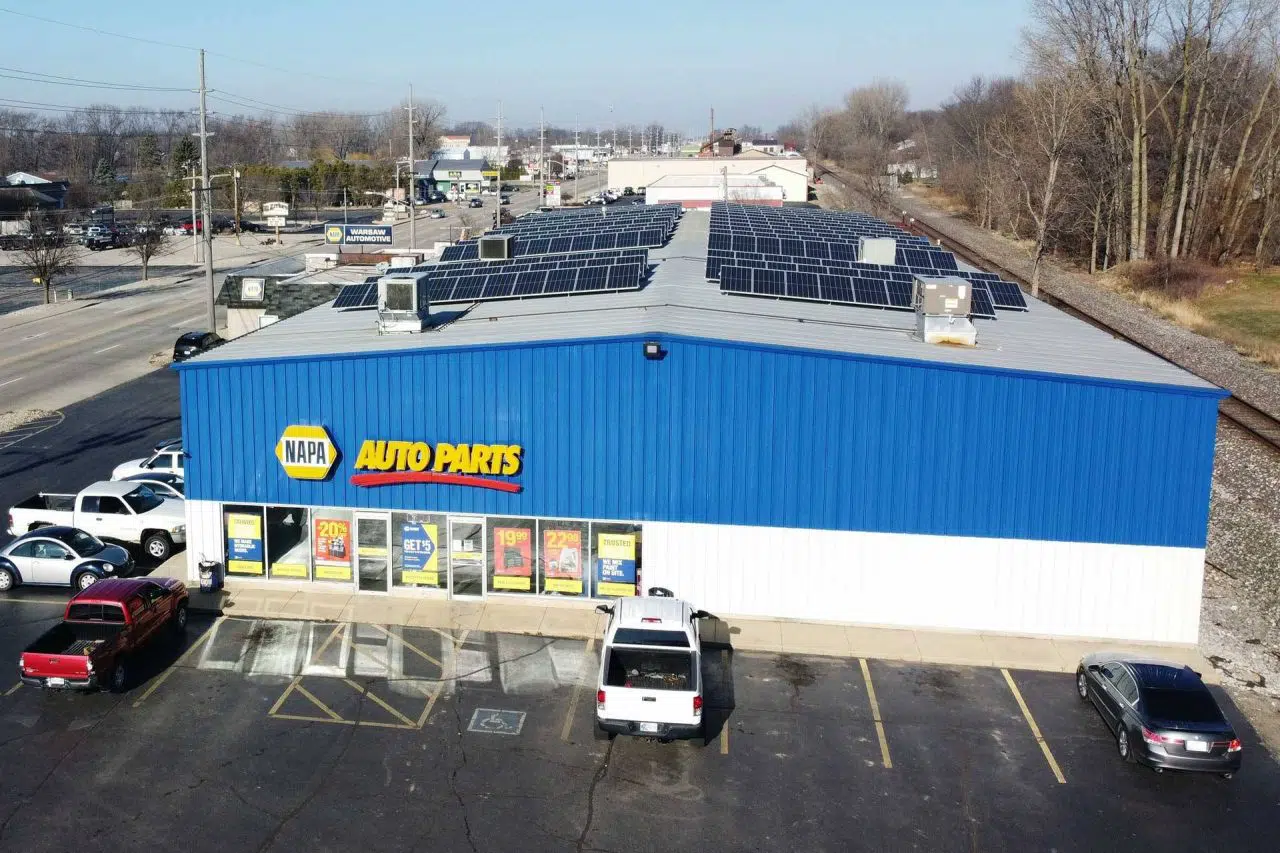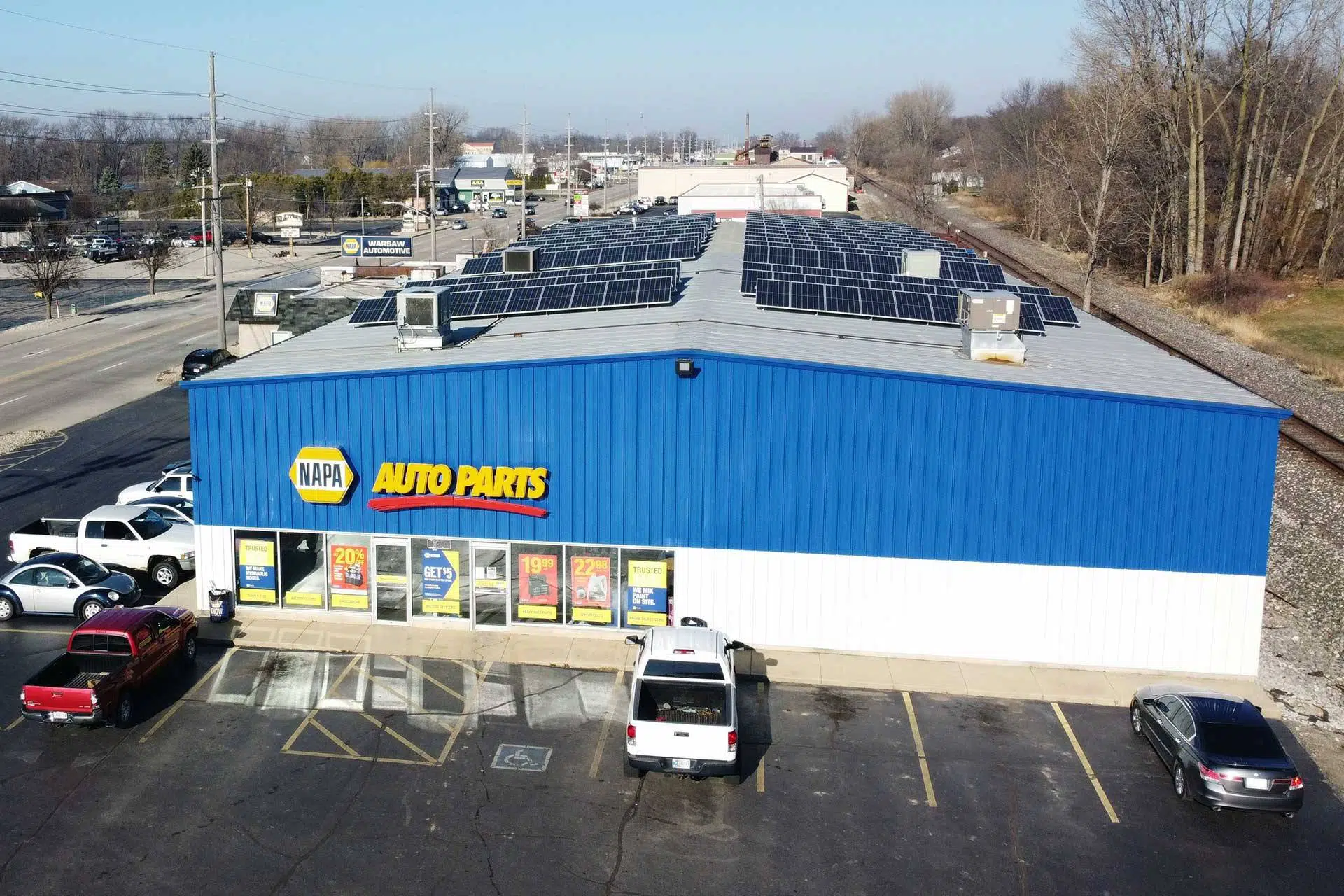 Financial Benefits Of Solar Energy For Commercial Use
One of the biggest, most commonly known benefits of solar energy is a reduction in utility costs. This is true for residential, commercial, and agricultural uses.
There are also solar tax incentives in the state of Indiana you can take advantage of depending on your business type and where you are located.
If you are a commercial building owner, investing in a shift to solar energy can represent a significant financial return on your investment. According to EnergySage marketplace data, commercial building owners in the United States typically reduce electricity costs by up to 75%. This may vary due to space available to install a solar system.
Solar panels usually last 25-30 years, meaning that low electricity rate will be consistent for the life of your commercial solar energy system.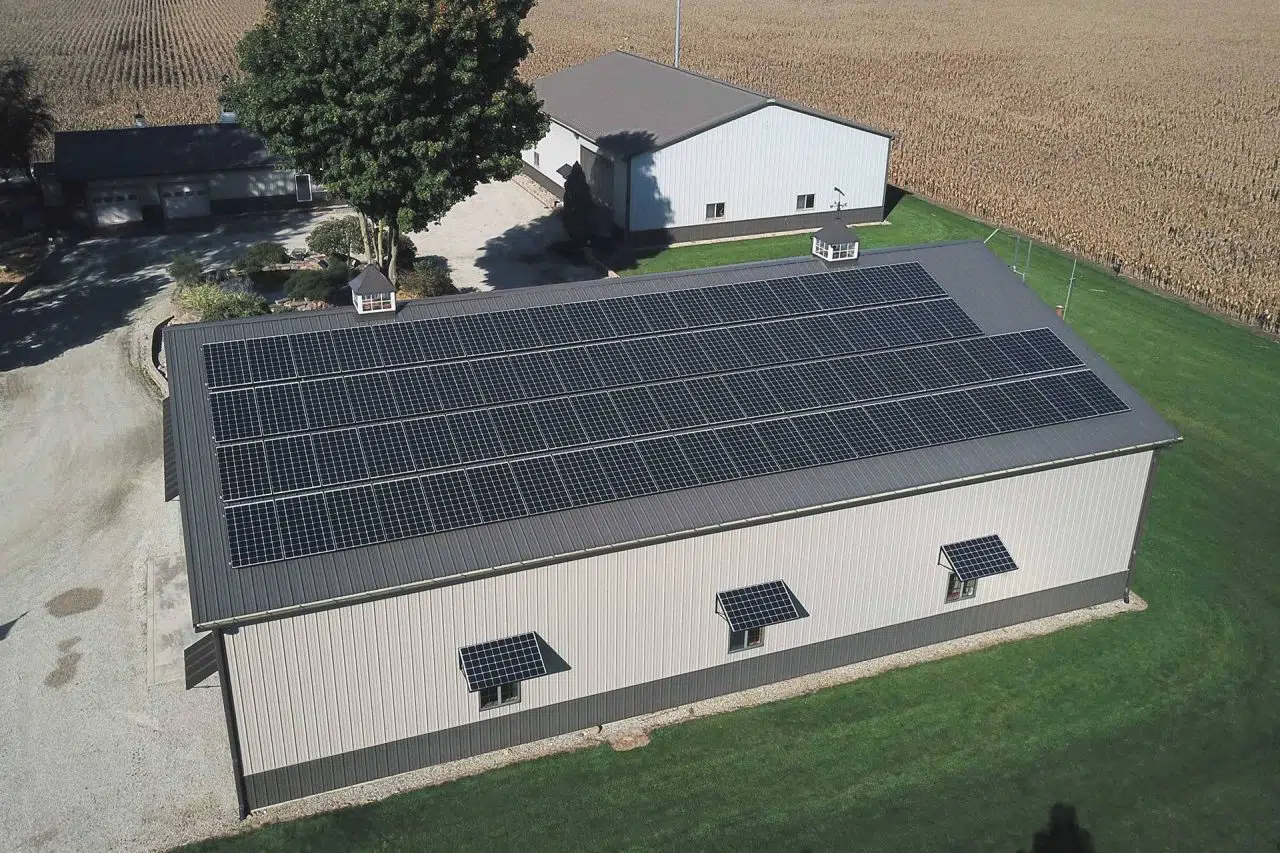 Using Solar Energy In The Agricultural Industry
Did you know that switching to solar energy can improve your bottom line? Agricultural solar solutions can provide relief from tax and utility costs and even help you pass along those savings to your customers.
Agricultural solar power systems can reduce the cost of energy for 25 years or more and often provide a return on your investment within just a few years. Tax credits, incentives, grants, and other financial opportunities are available in many states, including Indiana.
If you're a farmer, agribusiness owner, or rancher, consider how making the switch to renewable energy could be the best choice for your business.
Professional people, low profile panels, they handle everything from acquiring permit to contacting electric company.
Chris K. — Facebook
Need More?
Additional Information