Commercial Solar Energy Systems: 5 FAQs
General
Posted by: Advanced Solar 1 year ago
We spend a lot of time talking to homeowners about reducing their residential utility bills by switching to solar energy. But solar panels aren't just for residential buildings, we install solar energy systems for commercial buildings and agricultural properties too!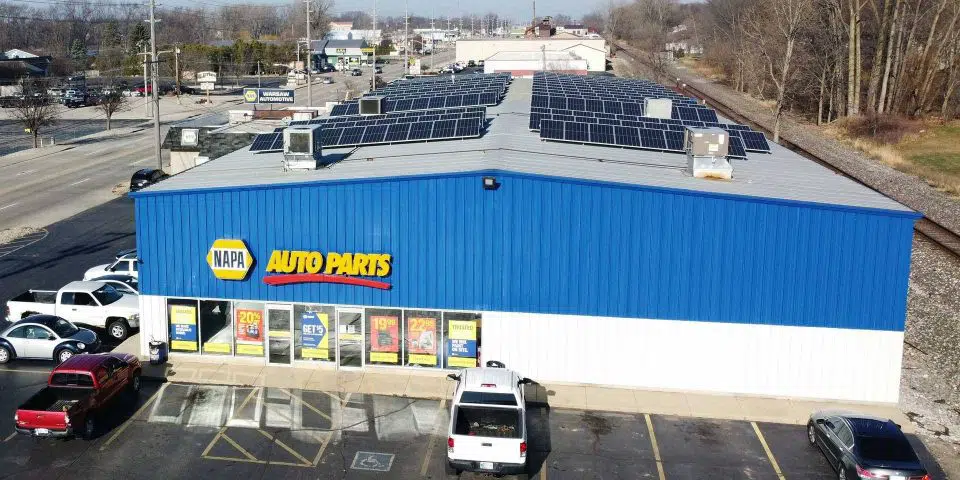 Do Commercial Solar Panels Have To Be On The Roof?
There are generally several installation options if you want to make the switch to solar for your business. Solar arrays can be installed on open land using a ground-mounted solar array (as long as it isn't blocked by trees) or on the roof of your building.
How Does Financing Work For Commercial Solar Panels?
It works similarly to residential solar systems. Your company will need to decide who will own the solar array. There are third-party options or you can purchase it outright through your business using cash or a solar loan.
State tax credits and other local incentives are available for businesses that make the switch to solar energy.
Does Solar Energy Improve My Building?
Absolutely! Installing a commercial solar array improves your building's energy efficiency while decreasing your carbon footprint. It can also reduce the amount of energy your business needs to operate, reducing utility costs.
Are Commercial Solar Panels Different Than Residential?
The technology used in commercial solar panels is similar to the way residential solar panels work. The only real difference between them is the panels and inverters used for commercial businesses are rated for higher demand than what would be used in a home.
Because of this, there may be additional steps to get permits approved to switch to solar as a business in your area.
How Long Will Switching To Solar Take?
Each project is unique, especially when it comes to commercial solar energy systems. It may take several months to ensure you have the right design for your business needs, as well as appropriate permits and construction timelines in your state.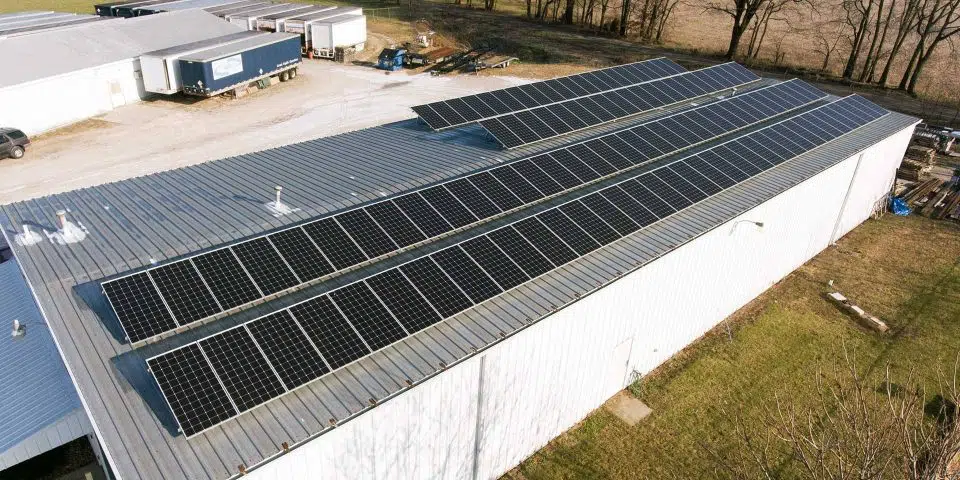 Advanced Solar Is Here To Help
Have questions about how switching to solar energy works for your company and how it can save your business money on utility bills while also combating climate change?
We're here to answer your questions and help you find the best solution for your business.
You May Be Interested In: