Winter Holiday Energy Saving Tips
General
Posted by: Advanced Solar 6 months ago
The best way to save energy and reduce your energy bills is to make the switch to a solar energy system. However, if you aren't ready to make the switch or are looking for additional ways to reduce your energy usage this holiday season, keep reading for energy saving tips you can use all winter!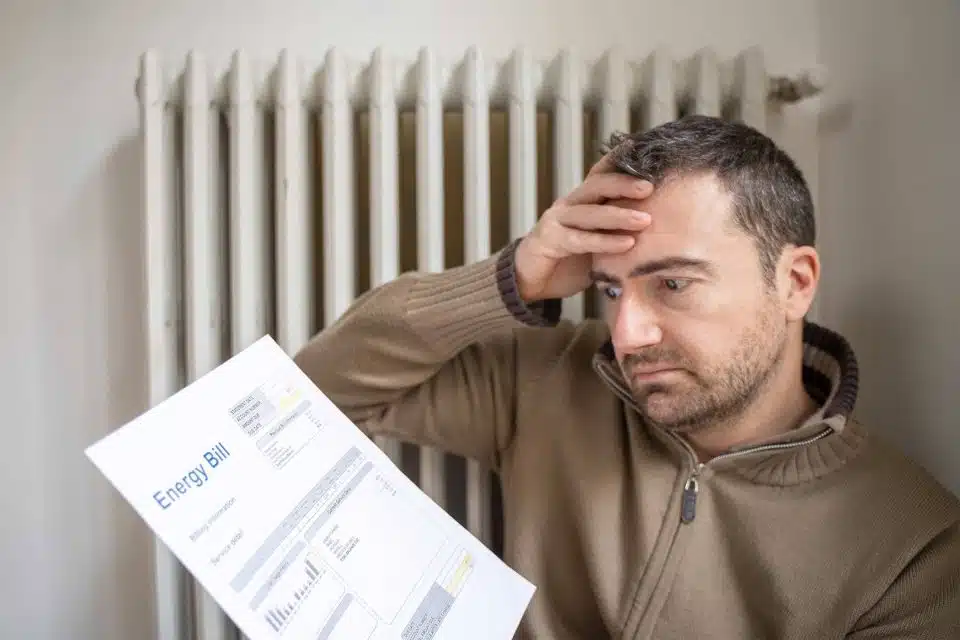 Find & Seal Air Leaks
There are a variety of places in your home where warm air can escape and cold air can creep in, increasing your utility bills. Check for air leaks around cut-throughs for pipes, your chimney, recessed lights in insulated ceilings, windows, and spaces behind closets and cupboards that are unfinished.
Using caulk or weather stripping to seal those air leaks is a quick and easy fix.
Schedule Service For Your Heating System
Weather changes are a great reminder to get your heating system or HVAC system serviced. You may need to replace a furnace or heat pump filter, as well as make sure your chimney and fireplace are clear and ready to use this winter.
Keeping your HVAC system and chimney clean and working efficiently is a great way to save money on your utility bills when the heat is running most hours of the day.
Upgrade Your Fireplace
If you have a wood-burning fireplace, upgrading it to an EPA-certified model or a more efficient gas or electric insert can help you conserve energy this winter.
Lower Your Thermostat
If you can lower your home's thermostat by 10-15 degrees at night you could save up to 10% on your heating bill. Smart thermostats make it easy to program, but you can also do this with a traditional thermostat.
If you host a holiday party (or parties) this winter, drop your thermostat before guests arrive, as more people in your home will automatically raise the temperature in your home.
Close Vents & Doors
If you have a guest room or two you don't use daily, even storage rooms and basement spaces, close the vents and doors of those rooms. If you're heating a room no one uses, it's just wasting energy and money. If you have guests visit, all you need to do is reopen the vents and open the door to warm it up again.
Deck The Halls With LED Lights
When you're decorating for Christmas, make sure you use lights that are LED and rated as energy-saving. Not only do these lights save you money on your electric bill over the holidays, they're also cool to the touch, making them safer and less of a fire hazard.
Even better, put your holiday lights on a timer so they only turn on when it gets dark and turn off when you go to bed at night. If you can keep your holiday lights on for 6 hours or less a day, it can definitely cushion the expensive blow of your utility bills this winter.
Advanced Solar Is Here To Help
A long-term solution to saving money on your utility bills and saving energy overall is to switch your home to a solar energy system.
Have questions about how switching to solar energy works for your home, business, or farm and how it can help you save on utility bills? Maybe you want to find the best way to protect against power outages using solar energy.
No matter the reason, we're here to answer your questions and help you find the best solution for you.
You May Be Interested In: