6 Ways To Make Your Business More Energy-Efficient
General
Posted by: Em Rohrer 2 months ago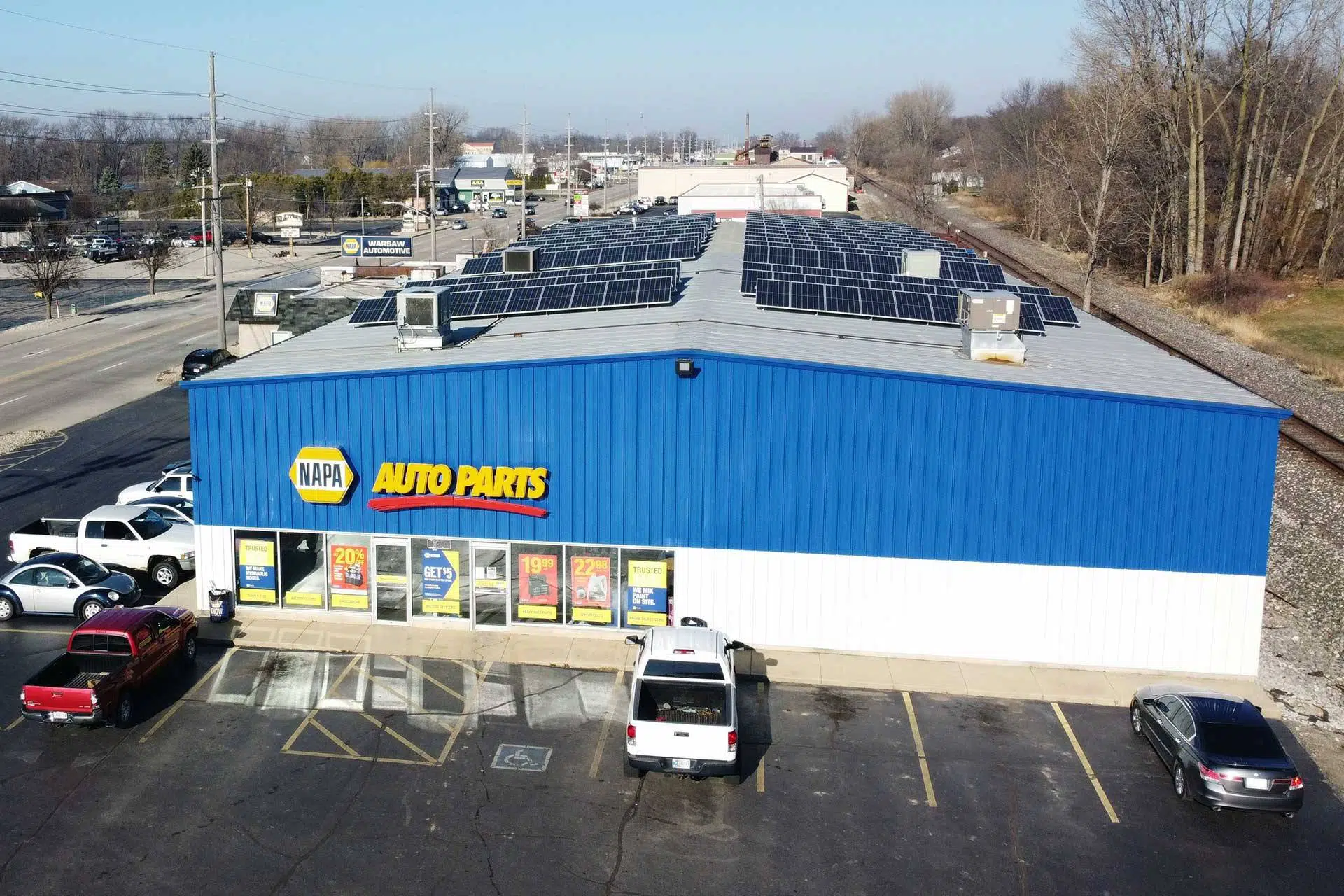 Making the switch to solar energy is the best way to make your business more energy-efficient and dramatically reduce both your energy bills and your carbon footprint. However, if you aren't quite ready to make the switch, you can use the list below to start making your business more energy-efficient.
Considering making the switch to solar energy for your home or business? We can help! Click below to schedule your appointment with us today.
Start With The Lighting
Lighting is essential for every business, no matter the industry. Most businesses have some type of overhead lighting and making adjustments can be a great first step toward becoming more energy-efficient.
Turn off lights whenever they aren't needed (or use a programmable timer)
Make sure all lightbulbs have been upgraded to high-efficiency LED bulbs. This type of bulb typically uses 75% less energy and lasts 25% longer than incandescent bulbs.
Install timers or motion sensors on outside lighting
Adjust Office Equipment
When office equipment needs to be replaced, consider purchasing an energy-saving option. This could include printers, desk lamps, coffee makers, refrigerators, microwaves, copy machines, paper shredders, and more. Most appliance brands have energy-efficient options available.
In addition to purchasing energy-efficient equipment, make sure you and your employees know to turn off electronics once the business closes for the day. It's a small step, but it can have a big impact on your business' utility bill.
Schedule An Energy Audit
Not sure how energy efficient your business is? Many electric and utility companies offer free audits, so check with your service provider to see what your options are.
Typically, a representative of the utility company will visit your business and do a full inspection. They tend to look for things like insulation issues, air leaks, and other areas that could be optimized for efficiency.
Avoid Using Paper
It may sound silly, but try to avoid using paper as much as possible. Many businesses and organizations have gone completely paperless in recent years, but if your office is still using large amounts of paper, consider how you can reduce that usage.
Are there invoices you send out that could be done via email instead of physically printed and mailed? Can you offer customers an option to text or email their receipt instead of printing it out on paper?
Program Your Thermostats
This is particularly relevant if your business has set office or "open" hours. You don't need to heat or cool your workplace in the same manner after everyone has gone home for the day. Adjusting the temperature during off hours can make a big difference on your utility bill each month.
Install Solar Panels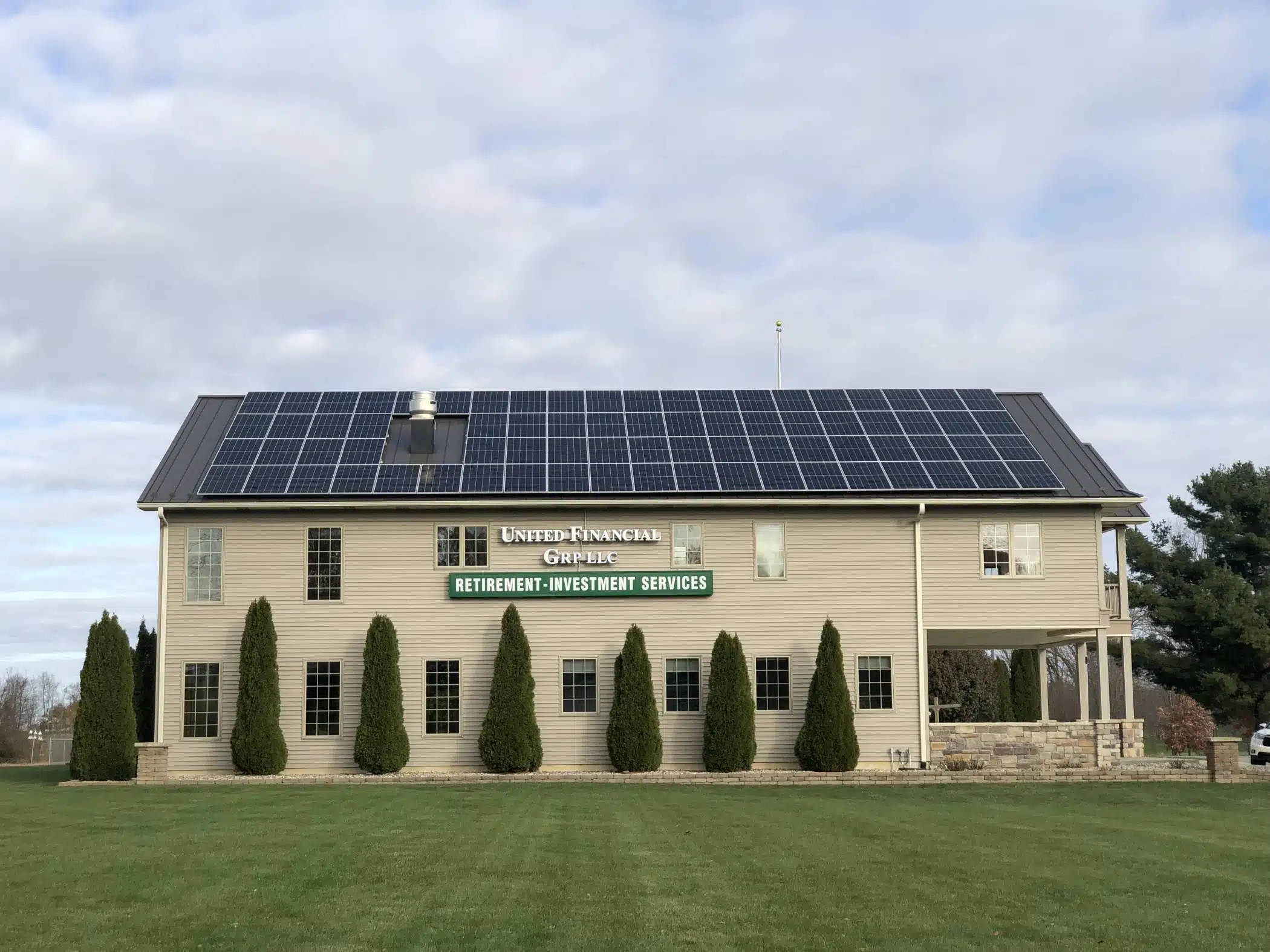 Switching to solar energy and adding solar panels has become more and more common for businesses and organizations across industries. By using solar energy to produce electricity, you start to see significant savings on your utility costs immediately.
Now Is The Time To Switch To Solar Energy
There are a variety of ways to switch to solar energy if you own a business or run an organization. Advanced Solar is an expert in helping commercial and agricultural businesses make the switch to solar energy.
Our expert solar installers are here to answer your questions and ensure you're confident in choosing the right solar energy system for your property.
You May Be Interested In: