The Benefits Of Solar Energy For Low-Income Communities
General
Posted by: Advanced Solar 2 months ago
Energy expenses are one of the largest bills most renters and homeowners pay each month. The cost of electricity and gas continues to rise, which disproportionately affects low-income communities and households.
Making the switch to solar can be a valuable solution to the problem of affordable energy costs for homes with the lowest incomes.
The more accessible solar energy becomes, the more we can lower dependence on public utilities, providing resources for low-to-middle-income families that face barriers when they want to switch to a more affordable, renewable energy source.
Considering making the switch to solar energy for your home or business? We can help! Click below to schedule your appointment with us today.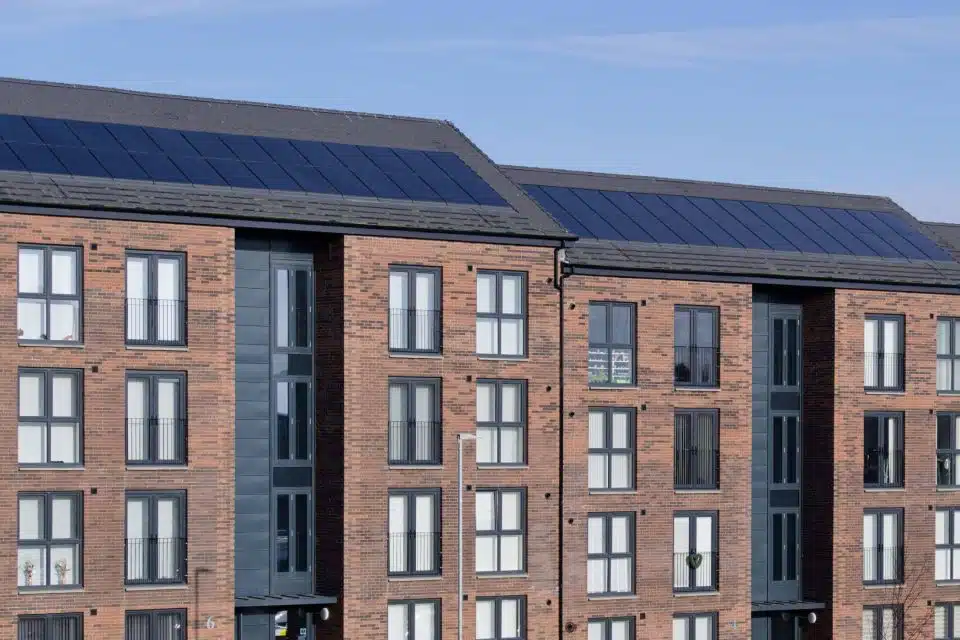 What Is Community Solar?
One way to bring accessible solar energy and utility savings to low-income communities is through community solar projects.
These projects are typically structured like a subscription. Customers subscribe to a solar energy project (such as a solar panel array located nearby that provides power to a local utility company) and receive credits on their utility bill based on their subscription.
Community solar projects can be driven by utility companies, private businesses, and local neighborhoods and communities. Programs like this help keep upfront costs lower than individual solar arrays and empower those with low and moderate incomes to still participate in solar energy projects and savings.
Those who participate in a community solar program can typically see a 10% savings in the cost of electricity. While it seems like a small percentage, it can make a large, positive impact on low-income communities.
Are communities really participating?
According to the World Resources Institute, yes!
Although community solar currently represents less than 4% of all installed solar capacity in the United States, the energy market research consultancy Wood Mackenzie projects that the country will add 4.5 gigawatts of community solar capacity over the next five years.
Last year, the U.S. Department of Energy announced a target of powering five million households with community solar by 2025, an increase in community solar deployment of more than 700% over the next four years.
The low- and moderate-income community solar market, in particular, promises massive growth.
Now Is The Time To Switch To Solar Energy
The cost of switching to solar energy has never been this low, and everyone can benefit from the savings it brings, no matter their income level. Whether you rent, own a home, or own a business, there is a solar energy solution available for you.
Need financing options or more information about which tax credits and exemptions you can qualify for when you switch to solar? We can help. Our expert solar installers are here to answer your questions and ensure you're confident in choosing the right solar energy system for your property.
You May Be Interested In: