Is Your House Suitable For Switching To Solar?
General
Posted by: Advanced Solar 2 months ago
If you're considering switching to solar energy, there are a few things to consider to make sure your home is ready for the switch.
We can help answer your questions and ensure you have all the information you need to transition your home to a solar energy system.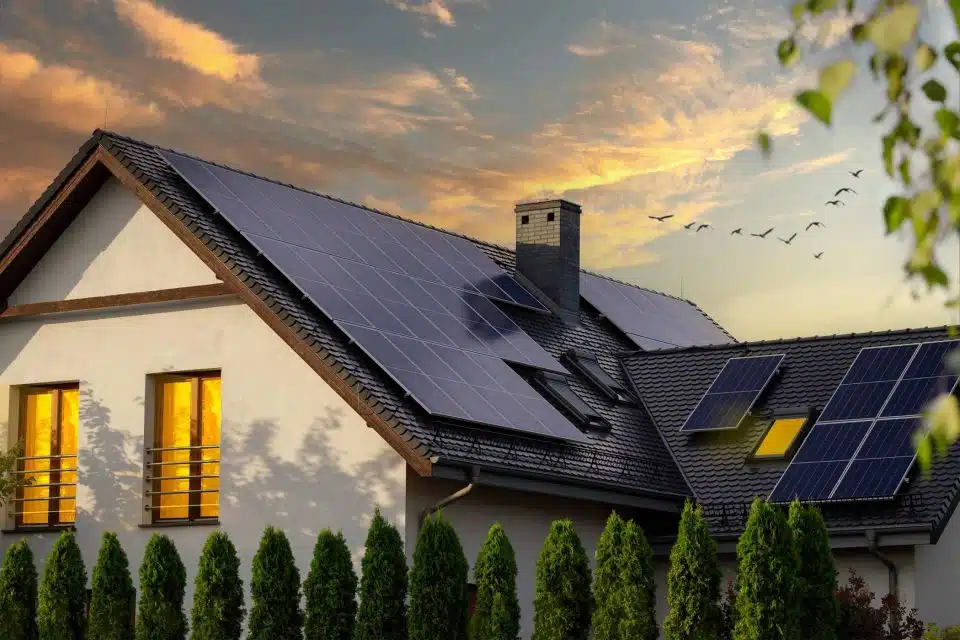 Take A Look At Your Energy Bill
Knowing how much you pay for electricity is a great first step in the process of switching to solar energy. For most homeowners, their energy bill is their largest monthly expense.
That's why solar energy makes the most financial sense for the average homeowner.
Making the switch to solar energy can allow you to dramatically reduce your monthly energy bill, lock in your electricity rate, and help save money consistently every year your solar system is being used.
Have Your Roof Inspected
If you have a strong, durable roof made of asphalt shingles, composite, standing seam metal, or concrete tile, odds are your roof can support a typical residential solar energy system.
If your roof is damaged or made of clay with mortar and other materials, you may need to have your roof repaired or the solar installer may need to adjust the type of mounting hardware to accommodate your roof.
Check How Much Sunlight Your Roof Receives
It's a myth that solar panels only work in super sunny areas like southern California or Florida. They work well in most areas and climates! If you want to get an idea if your home will get enough sunlight to power solar panels, schedule an appointment for a solar energy consultation with us to find out.
Indiana has an average of 5 peak sun hours each day, which is plenty for the average homeowner to power their home.
Get Familiar With Available Incentives
The federal solar tax credit is one of the biggest incentives available. It has been extended through 2032 and includes a 30% tax credit.
Learn More About The Tax Credit
Advanced Solar Is Here To Help
If you've been thinking about switching to a solar energy system for your home, we're here to help!
Our expert solar installers are available to answer your questions and help you find the best solar energy solution for your home or business.
You May Be Interested In: