What Is A Hybrid Solar System?
General
Posted by: Advanced Solar 2 months ago
A hybrid solar system is when your home or business' solar energy system is connected to your local power grid while also having a backup battery.
This type of solar energy system is popular for those who want the cost benefits of going solar while also having a battery backup. This type of hybrid solar system is also called a grid-tied with battery backup system.
Considering switching to solar but unsure which type of system would be the right fit?
We can help answer your questions and ensure you have all the information you need to transition your home to a solar energy system.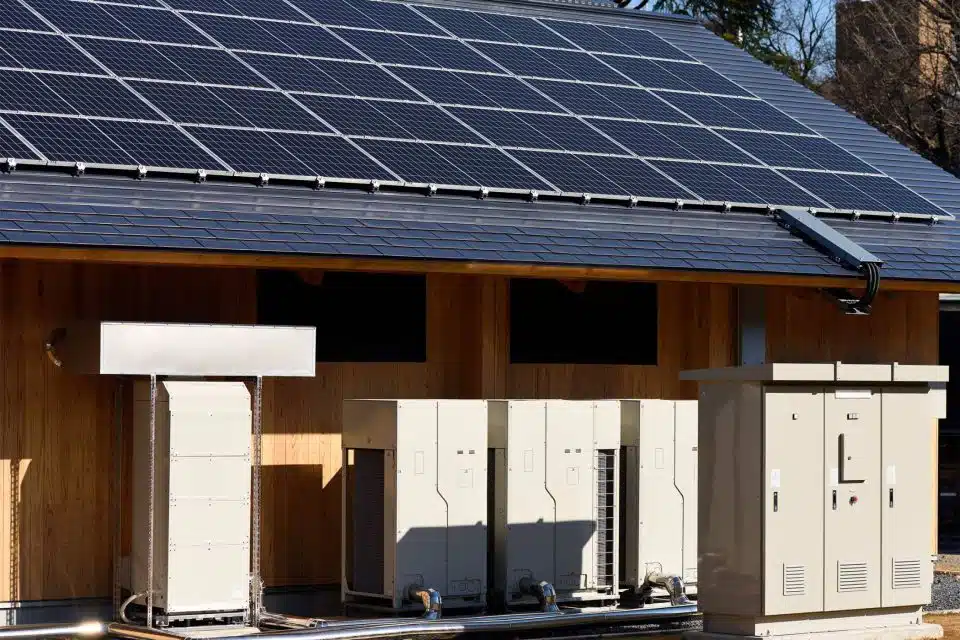 The Benefits Of A Hybrid Solar System
In addition to the typical benefits a solar energy system brings like lower utility bills, a hybrid solar energy system brings its own unique perks to the table.
Battery Storage
Having a battery backup as part of your solar energy system is a great way to protect against power outages. If you're living in an area that doesn't get as much consistent sun as you like, it can also bring you peace of mind that you'll have enough power.
The Power Grid Is A Backup
If for some reason you were able to use up all the power your solar panels generated, you're still connected to your local power grid. In case of emergencies, you can access that power without disrupting your daily life.
Net Metering
In some areas, you can sell the excess power your solar panels generate back to your local utility company. This isn't available in every state, so be sure to check for local availability.
More About Net Metering In Indiana
Making the switch to a hybrid solar system is often the best option for anyone who wants to lower their electric bill and ensure they have backup power. It's a great way to get the benefits of solar energy for your home or business without having to go completely off-grid.
Advanced Solar Is Here To Help
If you've been thinking about switching to a solar energy system for your home, we're here to help!
Our expert solar installers are available to answer your questions and help you find the best solar energy solution for your home or business.
You May Be Interested In: