Grid-Tied System With Lithium Battery
Projects
Posted by: Advanced Solar 2 years ago
"Glen Miller was excellent in his presentation of what was offered by Advanced Solar. We also like the fact that Advanced Solar is a local business. We'd rather do business locally than with a company out of state."

Duane Wade, Advanced Solar Customer (Kimmel, Indiana)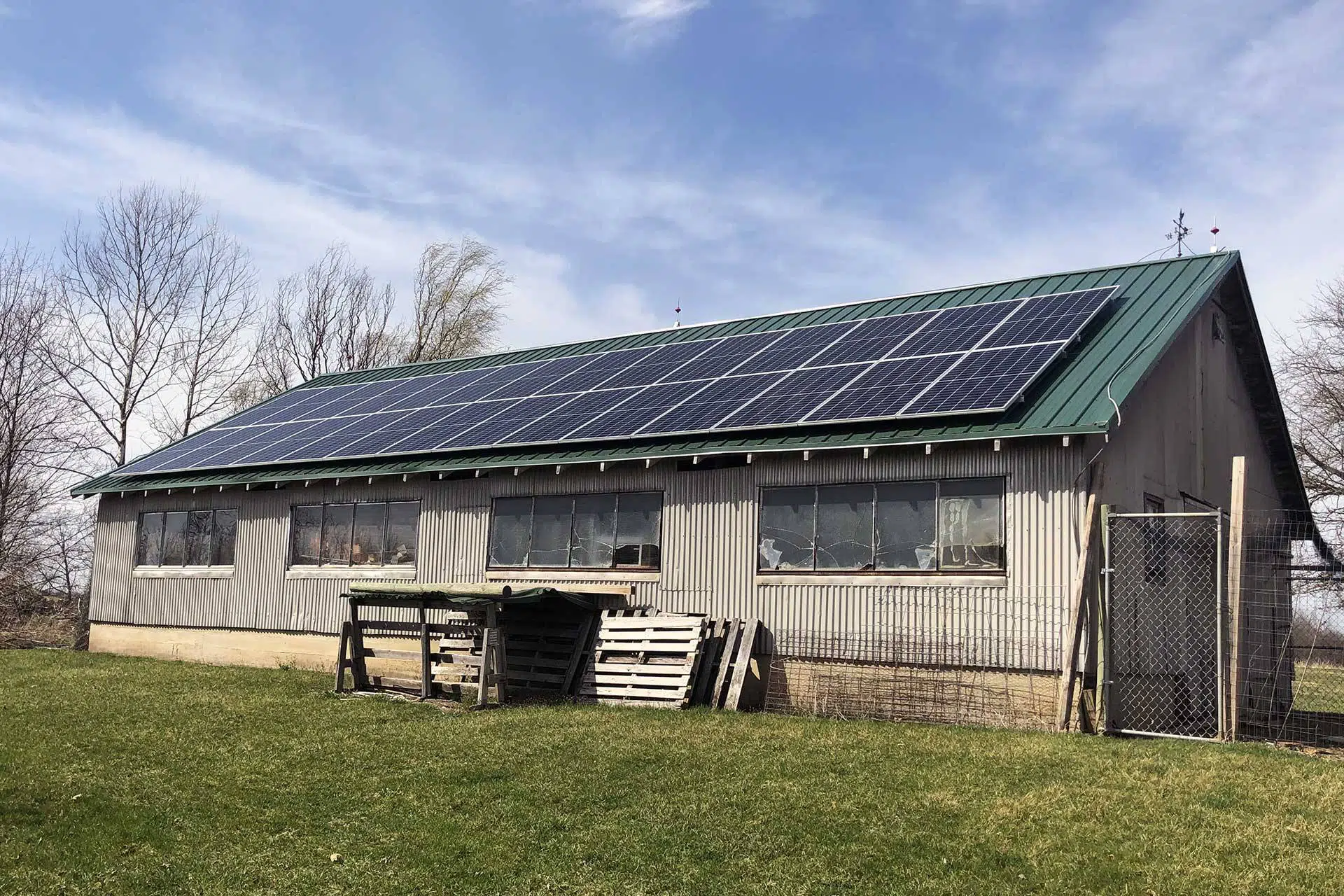 This project is located in Kimmel, Indiana, and is a grid-tied solar system featuring a lithium battery. The system includes SolarEdge monitoring, which makes it easy to see how well the panels are working and charging the battery.
It also shows how many kilowatts (kW) are being used to power the structure and how many kW are being pushed back to the utility grid, allowing Duane's account to be credited.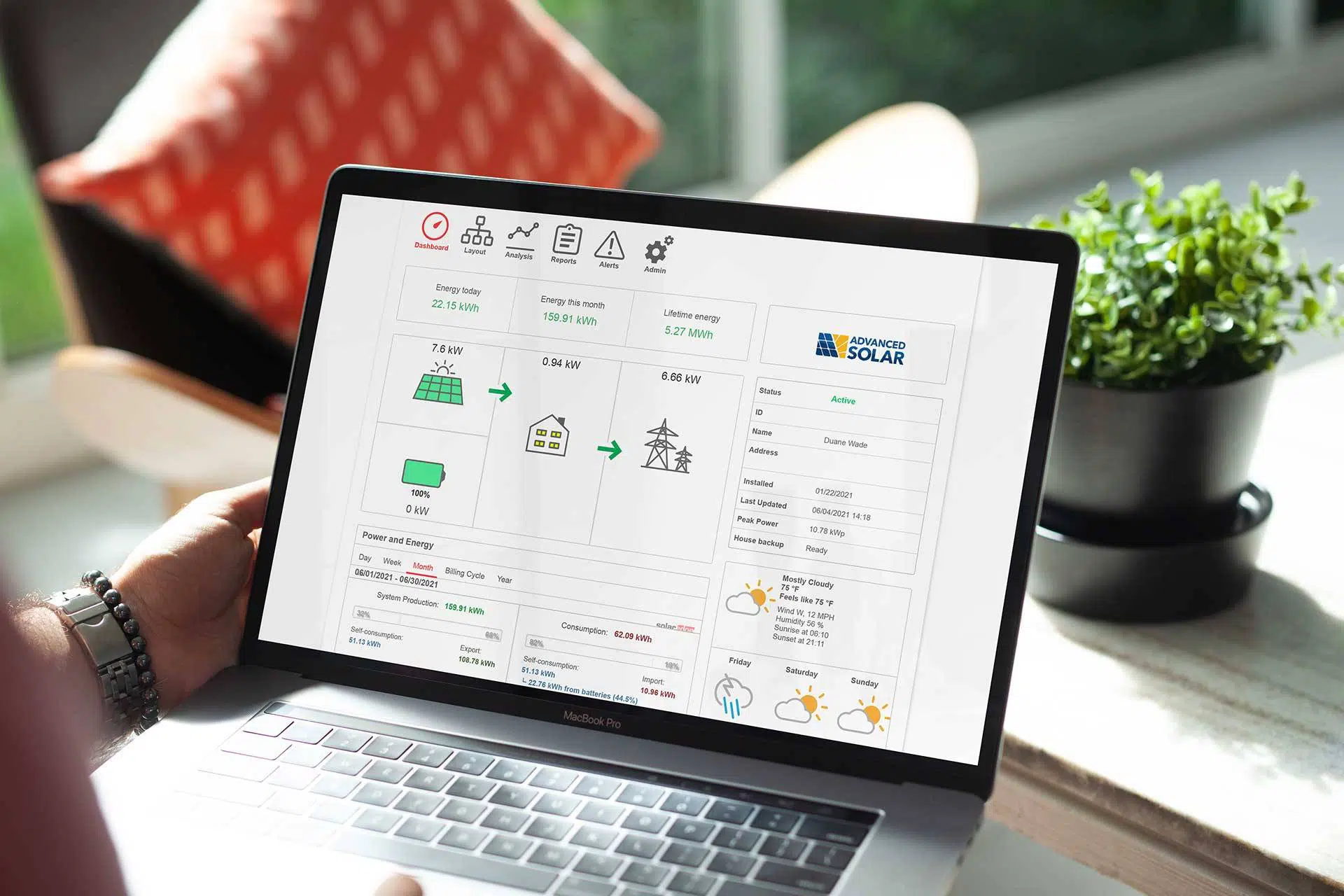 Duane chose to use a grid-tied system with a battery for "peak shaving".
Peak shaving is the most effective way to manage utility costs. It proactively manages the overall demand for power to reduce short-term demand spikes. It lowers peak loads, which then reduces the overall cost of electricity.
During daylight hours, solar panels charge the battery. When the sun goes down, the energy stored in the battery is used to power the home.
Once the energy in the battery is depleted, the local power grid will take over. This generates significant financial savings because the solar panels are charging the battery rather than relying on the power grid to do so.
Battery energy storage is one of the most convenient ways to peak shave, as it doesn't generate additional pollution and doesn't rely on users to manually turn off equipment and appliances.
"I had been toying with going solar for the past 5 years. What sold me on Advanced Solar was the straightforward way they presented our options, costs, and how we could expect the system to work."

Duane Wade, Advanced Solar Customer (Kimmel, Indiana)
You May Be Interested In: