How To Choose The Right Solar Installer
General
Posted by: Advanced Solar 2 years ago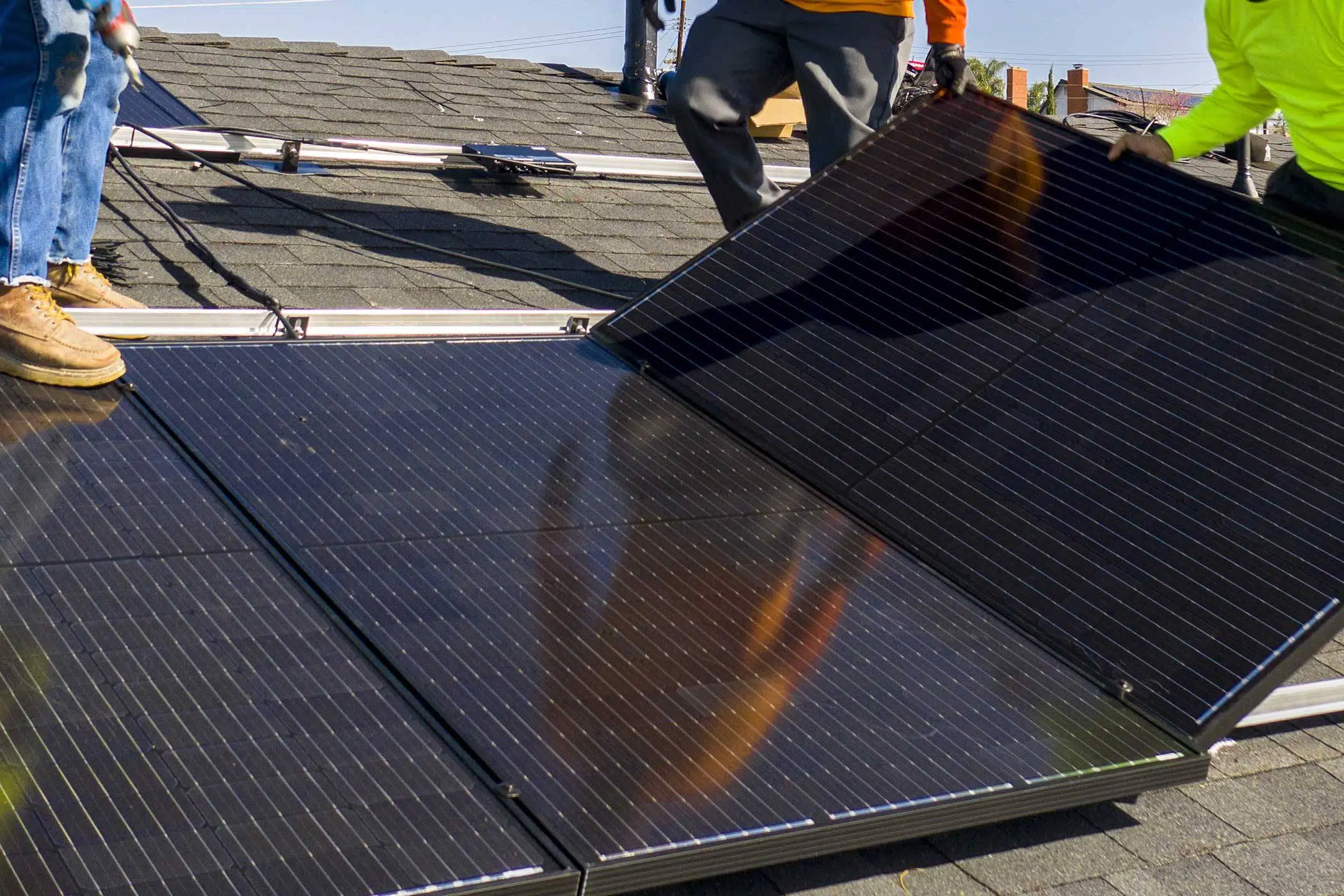 If you've decided to make the switch to renewable solar energy, that's fantastic! Your next step is to find the best solar installation company for your project.
There are a variety of factors to consider when choosing a solar installer and we're here to walk you through some of the most important ones.
Do Your Research
Hiring a solar installer does take more work than finding other home repair professionals or contractors due to the work being highly specialized.
You want to make sure to research solar energy companies near you (local is usually best!), narrow it down to 3-5 choices, and prepare your list of questions for potential installers.
When you're conducting online research to make your initial list of installers that might be the right fit, be sure to check the following.
Online Reviews
Look for recent reviews from customers who seem to have installed systems that are similar to the one you are considering.
Google Reviews is the best place to start and is easy to navigate and can help you get a general idea of your potential solar installation company's reputation.
You can also check the Better Business Bureau for any red flags about a potential installation company.
Expertise & Longevity
You want an experienced solar installer working on your home or business. Be sure any company you consider has at least two years of experience in solar installation.
Warranties
Solar installation contractors provide a wide variety of warranty coverage that can span anywhere from 1 to 25 years. A workmanship warranty should cover all problems that could arise due to the incorrect installation of your solar system.
If a company provides an extended warranty, be confident that they have a solid history and experience so you don't risk them going out of business before your warranty expires.
Transparency
Any installer and contractor working on your home needs to be upfront with you about exactly what the process entails and how long it will take.
Be sure to hire an installer who is willing to answer your questions, is easy to reach via phone or email, and explains any use of subcontractors clearly.
Requesting A Quote
Once you've narrowed down your potential installers, it's time to request a quote. Solar installation companies are likely to have different rates for the same job, so it's important to get at least two quotes if you can.
Most experienced solar installers will inspect your home and give you a proposal based on how big it is, how much energy you typically use, the style of roof you have, etc.
During this process, be sure to ask:
Do you offer a warranty? If so, what does it cover?
Based on my energy usage, how many panels do I need?
Do you have permits in place that my city and state require?
Do you provide follow-up maintenance? If not, can you recommend companies that can provide it?
What financing options do you provide in-house?
What is your estimated turnaround time from start to finish?
Advanced Solar Is Here To Help
Solar installers are who you will interact with the most as you make this transition to renewable energy for your home or business. It's important to hire the best team of specialized experts to get your solar energy system up and running.
Have questions about how switching to solar energy works and if it's the best choice for you? We're here to answer your questions and help you find the best solution!
You May Be Interested In: