What To Expect From Your Solar Energy System Installation
General
Posted by: Advanced Solar 2 years ago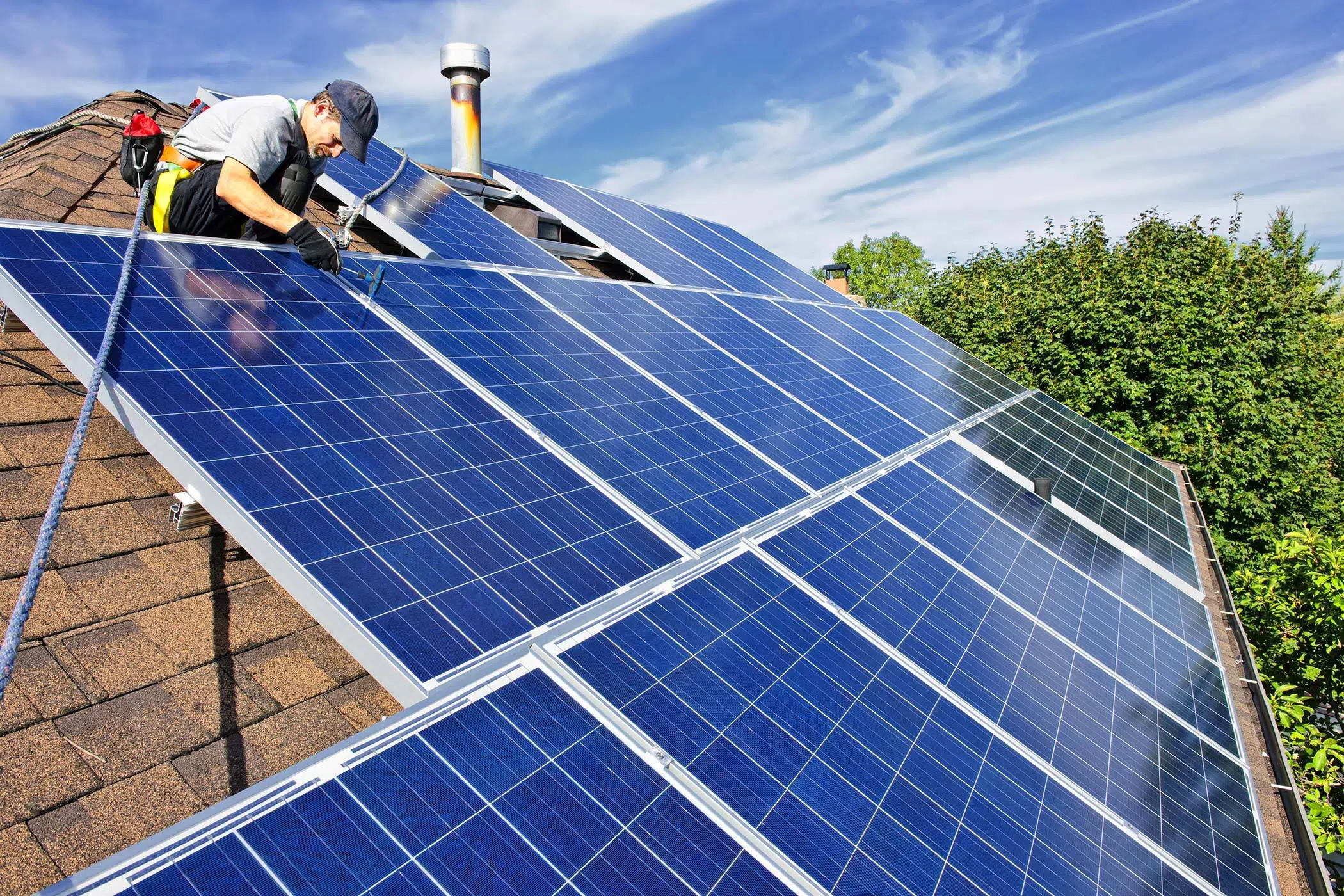 Making the switch to solar energy can help you save on your utility bill and decrease your carbon footprint. It can also reduce your dependence on your local utility grid and give you battery backup options during a power outage.
It's a positive change, but it's also a significant one, and understanding what to expect when the time comes for your solar panel installation can help put your mind at ease.
Be Aware Of Timing
Once you've made the decision to switch to solar, of course, you want immediate results! It's exciting, all the benefits can bring a positive impact to your life and you want to get started right away.
Keep in mind that the entire process could take a few months. The actual physical installation of your panels can be completed in a few days (depending on your installer), but the process of getting inspections, permits, etc does take time.
Start With An Energy Audit
Whether you decide to move forward with solar energy, it's never a bad idea to ensure your home is energy efficient. Making the switch to solar energy is the perfect reason to uncover problems that are making your home less energy efficient.
Follow these steps to conduct your own home energy audit
Evaluation
Prior to signing a contract with a solar energy company, they will conduct a site visit with an evaluator. An evaluator will visit your home and confirm it will successfully support a solar energy system.
They'll take into account the size of the system you'll need, the size, angle, quality, and type of roof you have on your home and other factors such as your electrical panel.
Documentation
Installing solar panels does require extensive documentation and permits. Most of this paperwork will be handled by your solar installation company, but it is always a good idea to have an idea of what's required.
Common documents for nearly every solar installation include applications for federal, state, and local incentives and building permits that meet local municipality requirements.
Your solar installation company should know all of the restrictions and requirements for your state and local municipality.
Order Your Panels & Equipment
Once the paperwork is completed and approved, the solar installation company can place an order for the equipment you need with their distributor.
You will have already gone through the equipment selection process with your installation company before your contract was signed.
Your installation will then be added to the project queue, which can be anywhere from 1-3 months depending on your solar installation company's workload and capacity.
Solar Panel Installation Day
On the actual day of solar panel installation, your roof will be prepped, electrical wiring will be installed to connect your panel and power system.
Once the wiring is complete, racking will be placed to support your solar panels, then place the panels securely on the racking.
Inverts are then connected which convert solar energy into usable AC energy for your home. The final step is to turn your system on.
If you have a grid-tied system, a local representative from your utility company will need to inspect it before you connect to the local power grid.
This ensures the electrical wiring was done correctly, the mounting is safely installed, and your solar energy system meets standard code requirements. As soon as your system passes this inspection your solar panels will turn on.
If you choose to install an off-grid solar system that is not connected to your local power grid, an inspection by the local utility company is not required.
Advanced Solar Is Here To Help
Solar installers are who you will interact with the most as you make this transition to renewable energy for your home or business.
It's important to hire the best team of specialized experts to complete your solar panel installation. At Advanced Solar our mission is to build a brighter future and be a positive influence on all of our clients.

Have questions about how switching to solar energy works and if it's the best choice for you? We're here to answer your questions and help you find the best solution!
You May Be Interested In: